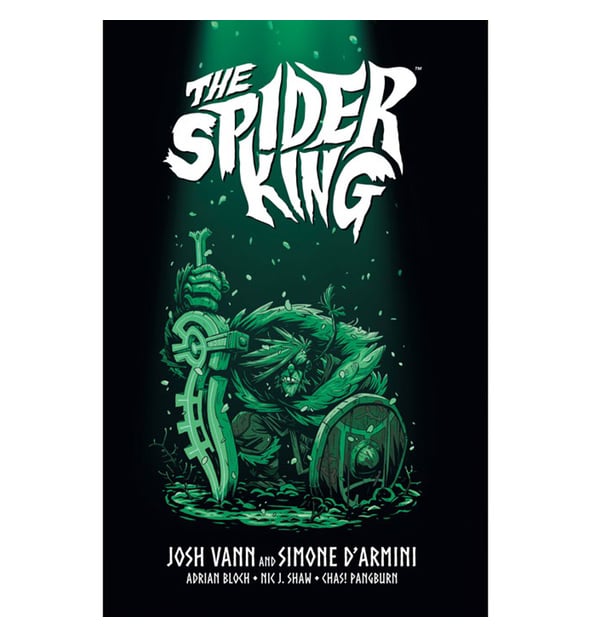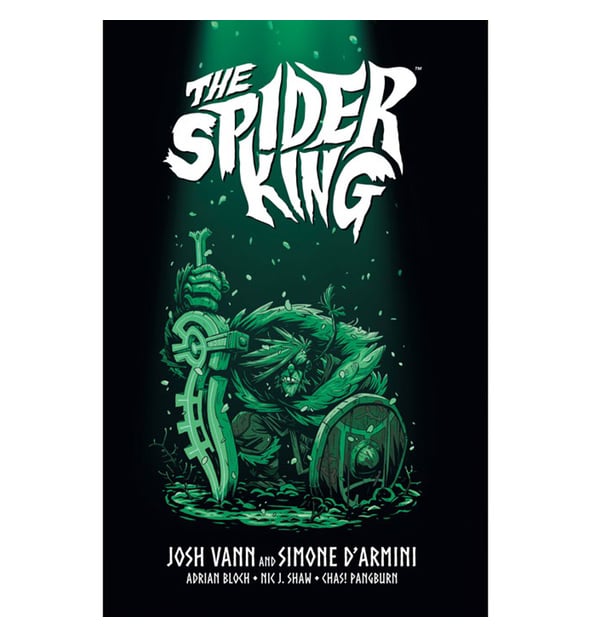 The Spider King - Kickstarter Edition
$20.00 / Sold Out
When a fleet of spaceships crash into northern Europe during the middle ages, a group of unlikely viking heroes are the last line of defence against a brutal intergalactic warlord.
Written by Josh Vann
Illustrated by Simone D'Armini
Colored by Adrian Bloch
Lettered by Nic J Shaw
Edited by Chas! Pangburn
Includes pin ups and tributes, as well as two short stories:
'Fluffy The Barbarian' by Josh Vann and Simone D'Armini &
'Before' by Josh Vann and Adrian Bloch.
Softcover, 168 pages
Before you order, please read our shipping policy, because international orders might be slow to arrive.